Seapoint Rugby Club – CPR Demo
Today we were at the Sea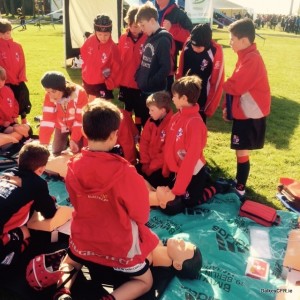 point Rugby Club Blitz kicking off our free public CPR Demonstrations. It was a great success with huge interest from all ages!
Well done to everyone who learned / refreshed their CPR skills!  Remember: If somebody isn't breathing – Call 999 or 112 and START CPR!
Thanks to Seapoint Rugby Club for hosting us!